For those who don't know, Harlequin has this
amazing
Spring Reading into Romance Tour going to let everyone know about their YA romance offerings. The Legacy Series is featured today on 3 blogs with guest posts from me! I'm super excited about these posts and I think you will be too. :)
(Scroll to the bottom of the post to see what you can win!)
At YA Bibliophile, we have
Alera's Happily Ever After - and Steldor's Too
, where I give a glimpse into the future of these characters. Ever wonder if Steldor finds true love? Does Alera have children? How do they get along with
Steldor's
children?
Wonder no more!
At Rex Robot Reviews, I write about
the influence horses have on Alera's, Shaselle's, and my own love life
. To me, horses are the perfect metaphor for love. They are raw might, tempered by openness and need. Read more of my thoughts and enter to win prizes by checking out
For Love of Horses
.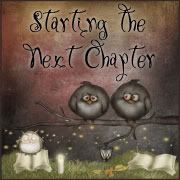 At Starting the Next Chapter, it's all about
the power of first kisses
. How did Steldor's first kiss with Alera change his thoughts about her? Was it the reason he fell in love? And how about Narian and Alera's first kiss - it made them both realize something pretty important about each other. More about the characters, and more chances to
win prizes here
.
Comment away on-site at the guest blogs and here - I can't wait to hear your thoughts!
At each stop
you can enter
multiple times
to win a copy of Legacy, Allegiance, or Sacrifice (your choice) and the Grand Prize of your next date outfit - this beautiful heart locket necklace and matching pashmina:
Makes me wish I could enter! Love to you all!
Cayla